Visitor Management Software
VPass is fully customisable, contactless visitor management software. It allows your visitors to easily scan a QR code with their smart phone camera so they can sign in to your organisation. Todays smart phones native camera can easily read a QR code eliminating the need of a specific App. However with a VPass Profile App your sign in process becomes a whole lot quicker.
Your account gives you the power to generate a QR code for any Location on your site. You have full control to customise your system and ensure standards are met by building questionnaires that your visitors can complete. 
Your visitors will submit their answers giving you peace of mind that your premises is kept Covid-19 safe and fully compliant. Once captured, securely store everything you need from visitors to remain in compliance with regulations. Export data at anytime to make audits seamless.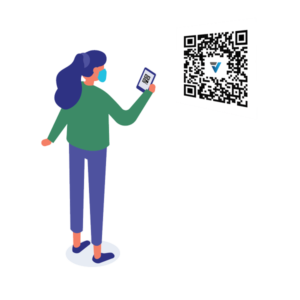 Trusted by hundreds of customers...
Sign in methods to suit everybody…
Phone QR Code
Scan
No Hardware Required
Scan the QR code poster with your smart phone camera and fill out the sign in form. (No Hardware Required).
Kiosk
Sign In
No Device Required
Fill out the sign in form on the iPad or Android tablet.
Express
Sign In
Staff & Regulars
Create a unique QR code badge to be scanned at the kiosk or nominate them as a smart phone user for an Express sign in. Setup records in your admin.
Unique features our customers love
Book a demo and try VPass today!
After your online demo, try all VPass features for free in your 30 day free trial. No card required.