Redesigning the Visitor Management System for today, tomorrow and beyond.
A True Contactless sign in is now available for everyone with a Smart Phone, enabling one of the most secure, private, efficient and cost effective ways to share your information.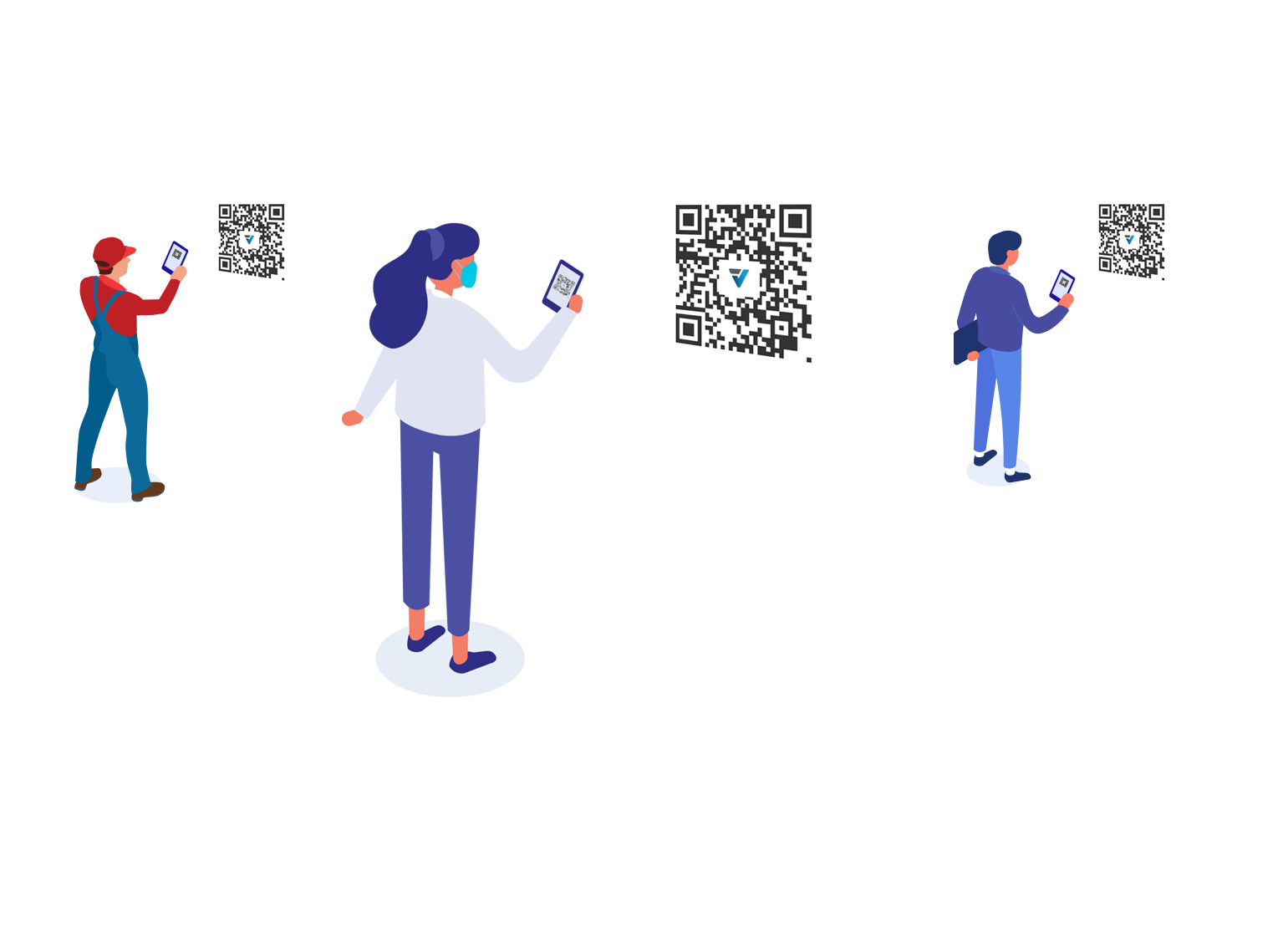 True Contactless Sign Ins
Unlike other Visitor Management Systems, the visitor completes the sign in entirely on their own phone.
No Hardware Required
Setup and run VPass without costly tablets, printers, badges/lanyards.
Unlimited Locations
Sign in wherever a QR code poster is placed.
Kiosk optional
A dedicated Location for a Kiosk Terminal can still be used. Compatible with Android, Windows tablets/Computers and Apple iPads.
T&C's, NDA's
Have visitors made fully aware of conditions of entry, evacuation procedures, inductions etc.
True Contactless Sign Ins
The smart phone holds the key for a secure and private way for people and organisations to undertake a sign in.
Try it now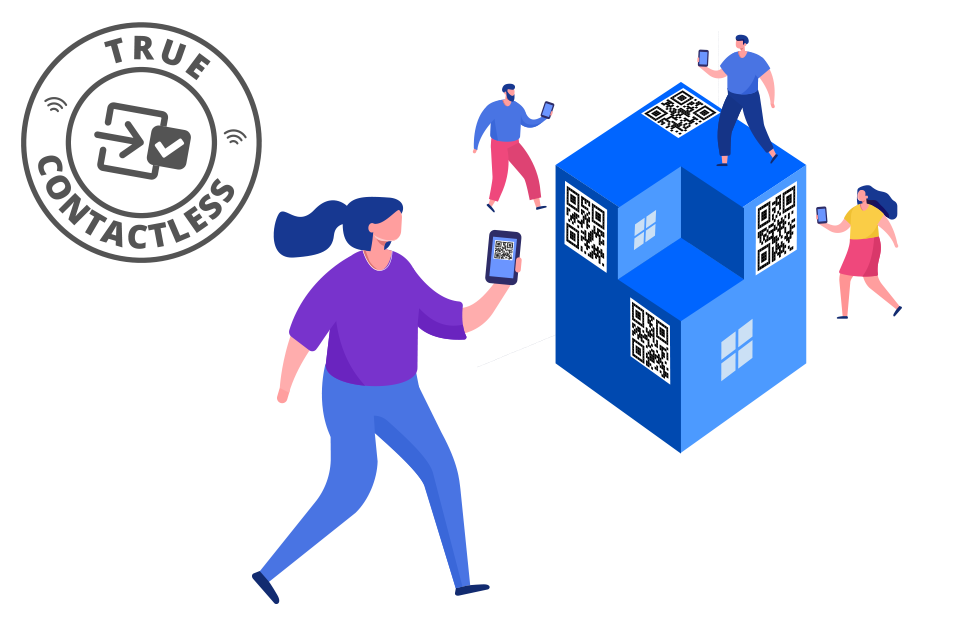 The sign in system with a difference
The visitor's smart phone is now their very own sign in device and visitor badge. Instead of purchasing expensive tablets, security stands, printers and printer consumables, VPass gives you a cost effective visitor management system.
Plus, you have the flexibility of setting up as many sign in points as you like.
Where do you need VPass to work?
---
-
Try it for yourself
Scan the QR code with your phone to do a test sign in.
---
1. Scan
Open your mobile phone's Camera App and scan the QR code adjacent. Then click on the web browser link to open the Welcome Page.
2. Select visitor type
You are now ready for your first sign in at Acme reception. Select your Visitor Type (Visitor or Contractor.
3. COMPLETE THE SIGN IN FORMS
The organisation you are visiting may require a selfie as part of the sign in ...and questions specific to your visit such as terms & conditions to agree to ...or a COVID-19 questionnaire.
4. thanks for signing in
After hitting the "Submit" button, you are signed in. Your virtual badge appears on your phone's screen.
5. signing out
When you are ready to sign out, open the same browser page in your phone and tap the blue "Sign Out" button. Your camera comes up... scan the adjacent QR code to close your visit.

More info here.


Contactless sign ins with VPass protect your organisation, visitors and employees during COVID-19
Start Your Visitor Management Today!