1. On the tablet you wish to use for Visitor sign ins, enter to the address (relevant to your country) into your browser: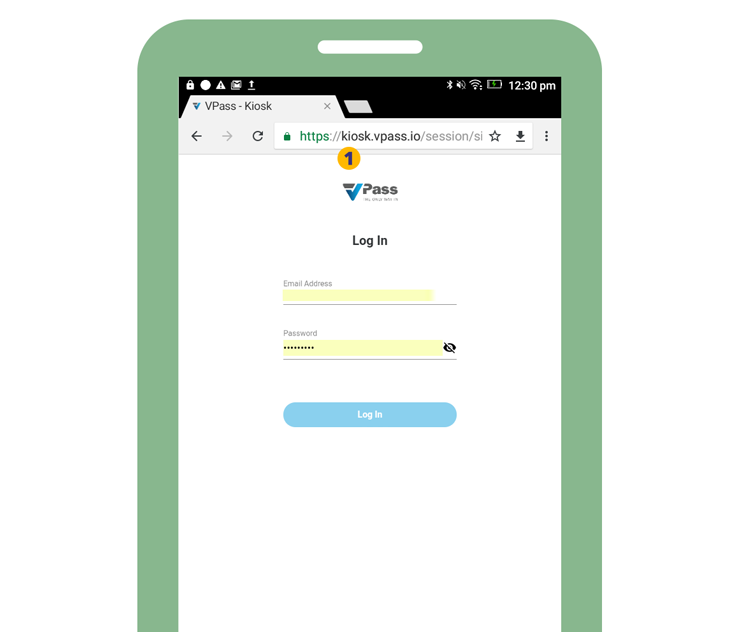 2. Tap the three dots icon in the top right and select Add to Home Screen (3).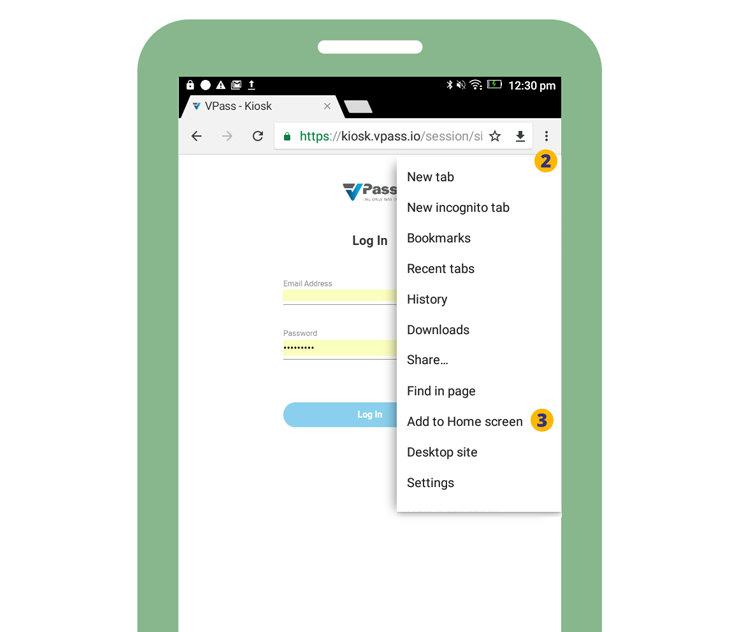 4. The VPass-Kiosk icon will appear on the iPad's home screen. Tap the icon (5).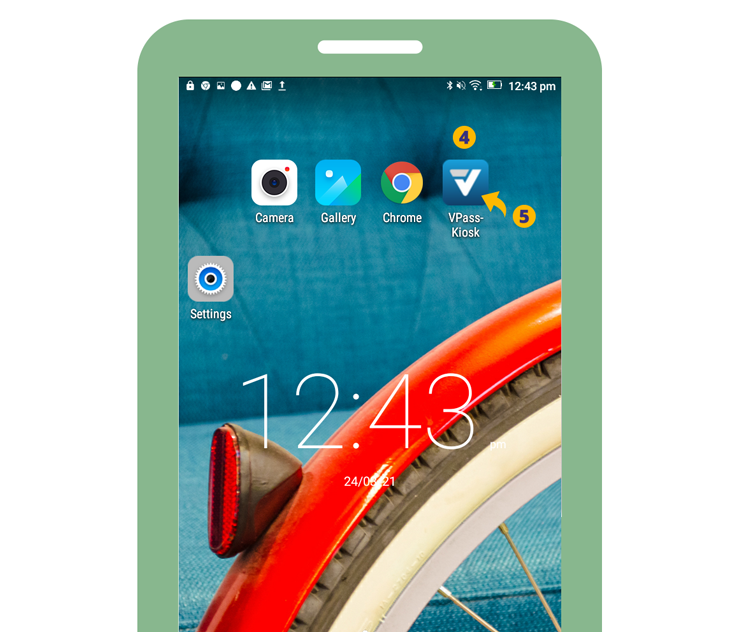 6. Enter your Admin credentials and login (7).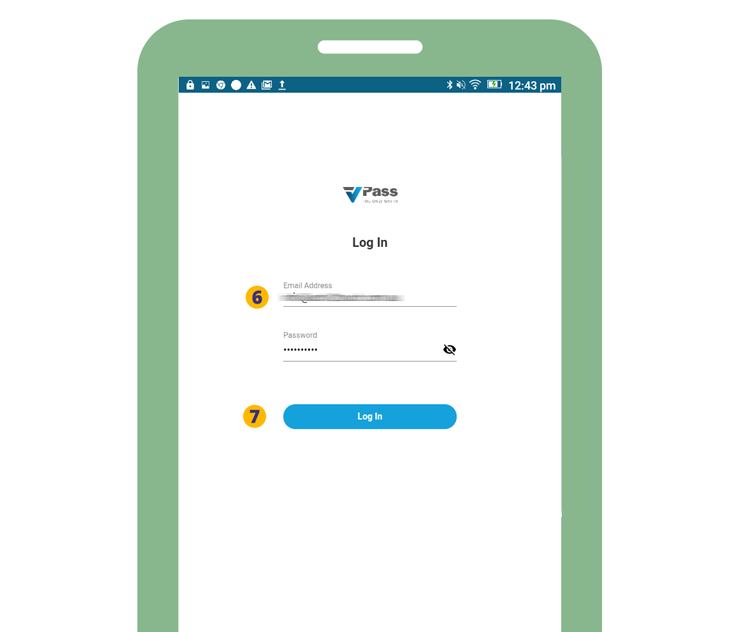 Select the Site (8) and Location (9) where this Kiosk will be used. 
10. Tap the Setup button.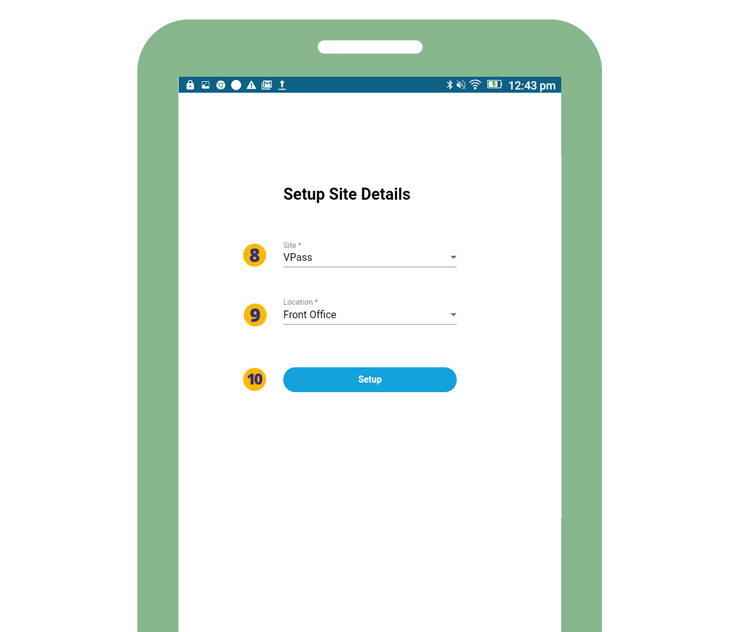 11. A confirmation screen saying "Setup Completed Successfully!" will display briefly.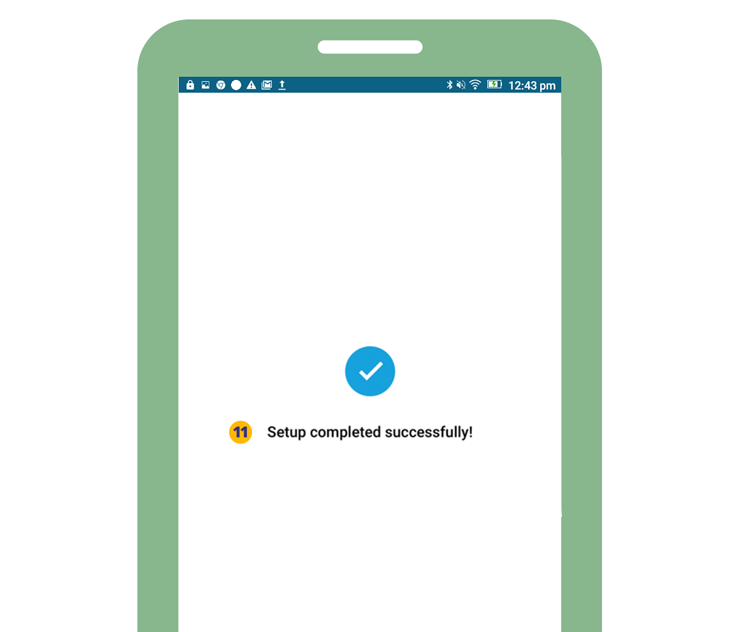 12. You will then be taken to the Home screen.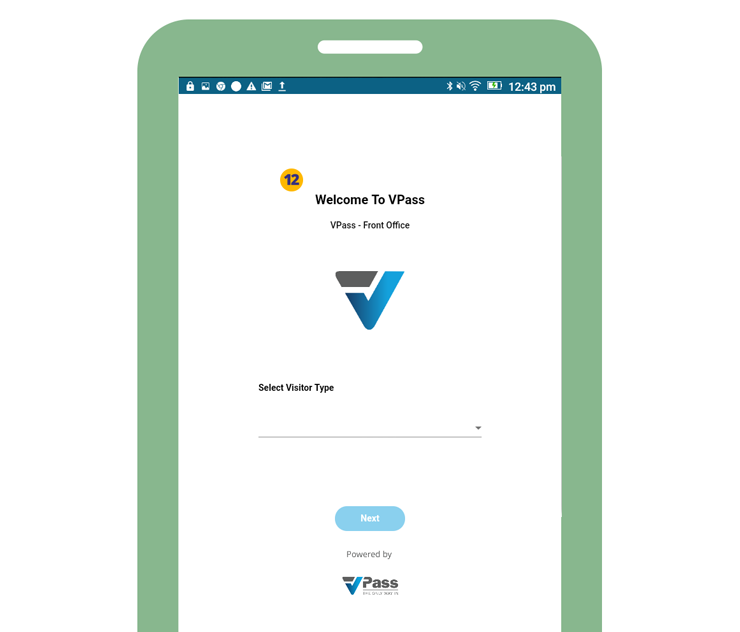 Lock (Pin) the Screen
To best configure the Android tablet for use as a Kiosk, we recommend you also Pin the screen. This locks your device into a single App and disables the hardware buttons. More info here.
Allow Camera Access
If when scanning a QR code, the iPad keeps asking to allow Camera Access, please exit the VPass home page and navigate to kiosk.vpass.io* as shown in step 2. Tap the three dots icon in the top right and go to Settings > Site Settings > Camera > Ask First > Toggle Off.
*Address varies according to region:
Australia & NZ: visitor.vpass.io
UK, EU & South Africa: visitor-uk.vpass.io
Canada: visitor-ca.vpass.io
US & Rest of World: visitor-us.vpass.io
V3-029