Getting in touch with technology
VPass has long been leading in our field with the latest in technology for visitor sign in kiosks. When launched back in 2013, we paved the way and replaced the paper sign in book with the iPad.
Firstly, we replaced an antiquated paper system that was unprofessional and at times, was a breach of privacy for many schools, businesses and organisations.
Consequently, we now challenge ourselves again, pushing the boundaries of technology with the development of a truly contactless sign in system.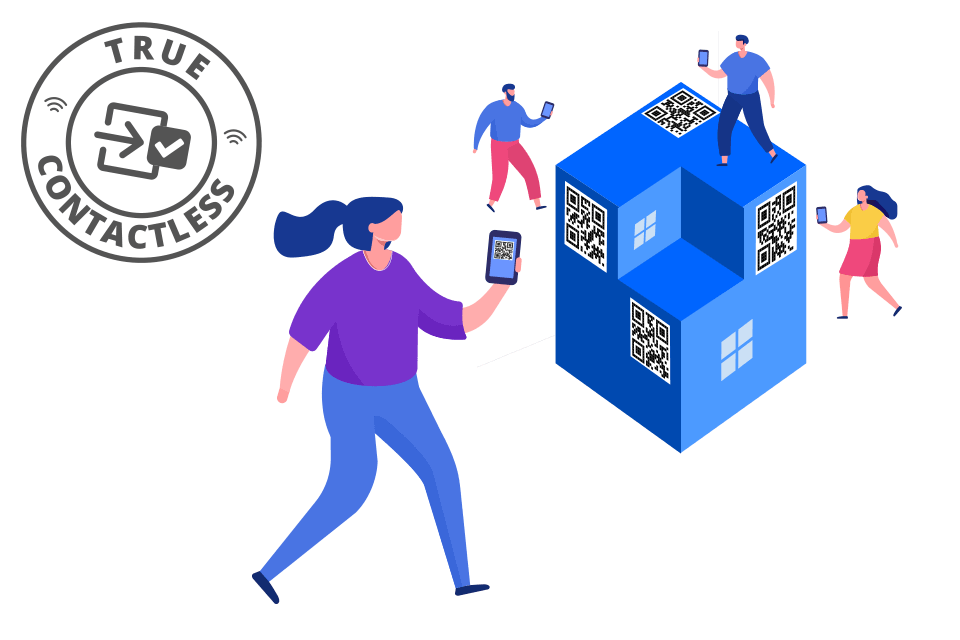 Use the technology we all hold in our hands today. Then, provide a secure, customised and cost effective solution for all types of visitors around the world.
We develop our system for customisation and flexibility, because our customers have different roles and require varied services. In addition, we think personalisation is key. Hence, that's why we give our customers all the tools they need to make their Visitor Sign In App work for them.
The future: a QR Code Visitor Sign In System
This decade has already taught us a great deal. Whether it be in our business or personal life we have learnt to Pivot, Change, Evolve and Adapt to continue to grow and survive. 
As climates alter in the workplace, VPass is responding to needs. That is, we are making significant changes to what we provide and how we provide for our valued customers. Finally, we will continue to adjust and create solutions according to the challenges thrown at us.