To download a QR code poster for your Location…
1. Go to your Admin Setup page (cog icon).
2. Select Site & Locations.
3. For the preferred Site & Location select either the download or print icon.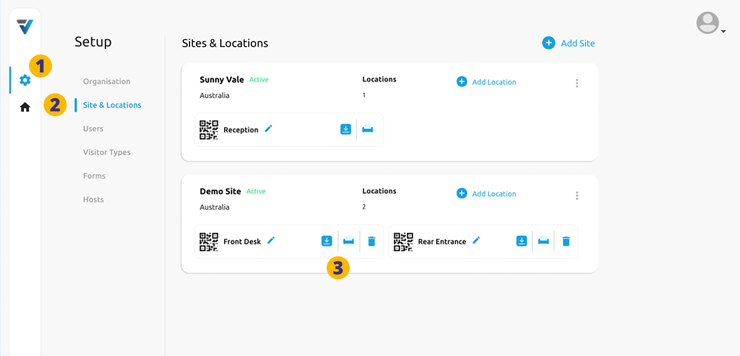 When printed, a QR code poster can be placed in a counter-top holder or picture frame etc. for a presentable sign in point for visitors with mobile phones.
V3-017